PURCHASE A FRIENDS OF MYLES STANDISH STATE FOREST HAT OR T-SHIRT AND HELP SUPPORT THE FRIENDS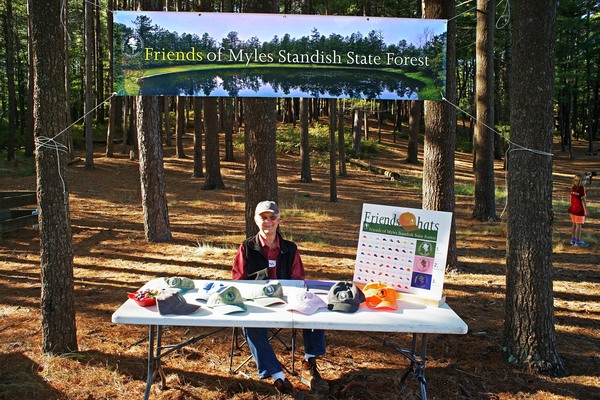 Hats are currently available in spruce green or blaze orange with the Friends logo embroidered on the front.
Sale: Hats are $20 each; $6.00 extra for mailing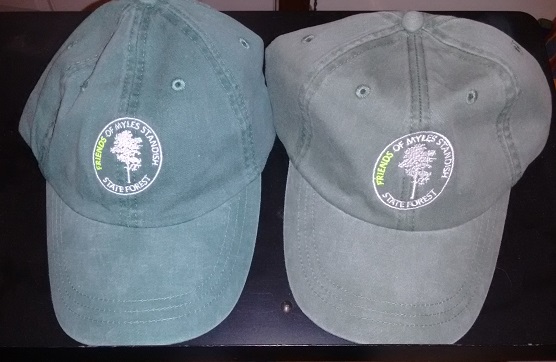 The spruce green hat is on the right in the picture above. ("Forest green" also shown is sold out. This is an Adams hat.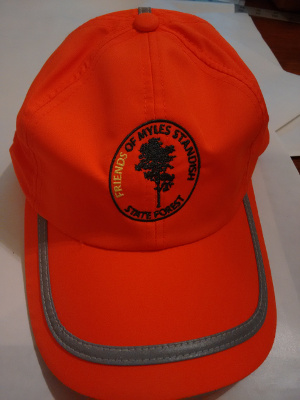 The orange hat has a reflective strip and is made by Port Authority.
You can order one of these hats here or buy one of these hats at most major Friends events (or if you contact us by email and let us know you want one before one of our upcoming events) friends@friendsmssf.com.
We wear safety (blaze) orange in the fall to help make ourselves visible to hunters. (Blaze orange gear is required for hunters in some seasons.)
Thanks for supporting the Friends of Myles Standish State Forest!
A new order of Friends "Rediscover Nature" shirts are available at a reduced price!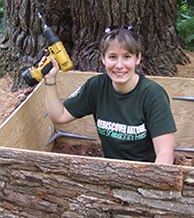 Shirts are forest green with "Rediscover Nature Myles Standish State Forest" on the front and the FMSSF logo on the sleeve.
Only men's sizes are currently available.
Sale: Now only $10 (was $15) if picked up; add $6.00 extra for mailing
Order through PayPal or contact friends@friendsmssf.com.