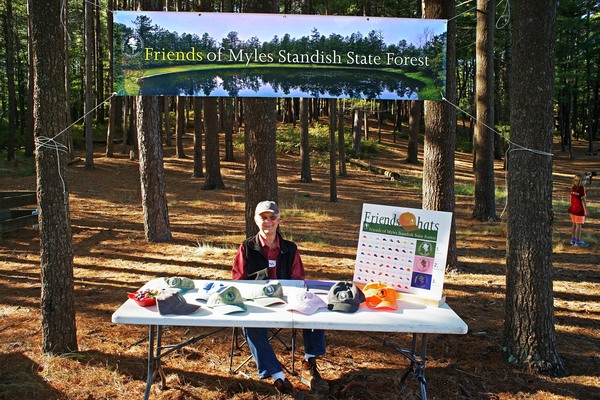 PURCHASE A FRIENDS OF MYLES STANDISH STATE FOREST HAT AND HELP SUPPORT THE FOREST

Hats are available in forest green, spruce green or blaze orange with the Friends logo embroidered on the front.The forest and spruce green hats are Adams hats. The orange hat has a reflective strip and is made by Port Authority.

Sale: Hats are $20 each; $2.50 extra for mailing (multiple hats placed in same package to save shipping)

Order through PayPal or contact friends@friendsmssf.com.